World Class Digital Library Facility at
15 All-in-One Computers, Wifi Internet Connection, RFID Enabled Library Management System, Millions of Digital Library Content
विश्व स्तरीय पुस्तकालय सुविधा
15 ऑल-इन-वन कंप्यूटर, वाईफाई इंटरनेट कनेक्शन, आरएफआईडी सक्षम पुस्तकालय प्रबंधन प्रणाली, लाखों डिजिटल पुस्तकालय सामग्री
Lucknow Digital Library
Featured Digital Library Content
There are various types of digital content on Lucknow Digital Library. Explore our featured content in various document categories.
यह गाथा है एक निस्पृह योगी की, चिरंजीवी तपस्वी की, कठिनतम कर्तव्यरत निर्विकार पुरुषार्थी की, अपराजेय योद्धा की। वे आवेशावतार नहीं थे, न ही अंशावतार। क्रोधावतार कहकर उन्हें सीमित नहीं किया जा सकता। आज तक पृथ्वी पर उनके शौर्य की झलक है, वह उनकी साक्षात् उपस्थिति में कितनी प्रभावी रही होगी। वे उस भृगुकुल के भूषण थे, जिसकी महिमा का विस्तार पवित्र नदियों और समुद्रों, पर्वतों और गहन वनों में विद्यमान असंख्य आश्रमों में ही नहीं संपूर्ण त्रैलोक्य में था, भगवान् विष्णु के वक्षस्थल से लेकर हिमगिरि में भृगु शिखर तक। मदांध सत्ता की कुटिलता के विरुद्ध जनप्रतिरोध का प्रबलतम स्वर हैं परशुराम। आजकल के कथित लोकतंत्रों के जन्म के युगों पूर्व वे तंत्र पर लोक के प्रभावी नियंत्रण के अधिष्ठाता हैं। यदि भारतीय चेतना यूरोपीय प्रभुत्व की बंधक न हुई होती तो स्वतंत्रता, समानता, बंधुत्व और न्याय के लिए मानवीय संघर्ष की गाथा परशुराम से प्रारंभ हुई होती; कथित फ्रांसीसी क्रांति से नहीं। वे कोरे योद्धा नहीं थे। उन्होंने साधारण मनुष्यों को शास्त्र और शस्त्र दोनों सौंपकर वह सामर्थ्य दिया कि वे स्वयं अभ्युदय और निःश्रेयस पा सकें। उनकी अद्भुत जीवनगाथा हमारे युग को भी स्वमंगल से सर्वमंगल और अराज से स्वराज हेतु प्रेरित कर सके, यही इस कृति का पावन प्रयोजन है।
First published in the year 1855, the present book 'The Art of Travel; Or, Shifts and Contrivances Available in Wild Countries' by Sir Francis Galton was conceived during a voyage to southwestern Africa. Quaint, practical, and VERY politically incorrect, this wonderful time capsule reveals how Tibetans keep warm, how the Chinese stop asses braying, how to build a snow house, and a multitude of tried, tested, and now forgotten tips.
"I DESIRE this evening to give you some account of the life and labours of a very noble Englishman—William Harvey. William Harvey was born in the year 1578, and as he lived until the year 1657, he very nearly attained the age of 80. He was the son of a small landowner in Kent, who was sufficiently wealthy to send this, his eldest son, to the University of Cambridge; while he embarked the others in mercantile pursuits, in which they all, as time passed on, attained riches." -an excerpt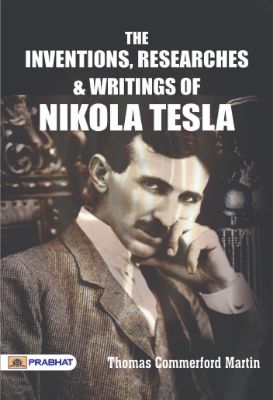 Once there was a gentleman who married for his second wife the proudest and most haughty woman that was ever seen. She had by a former husband two daughters of her own humor, who were, indeed, exactly like her in all things. He had likewise, by another wife, a young daughter, but of unparalleled goodness and sweetness of temper, which she took from her mother, who was the best creature in the world. No sooner were the ceremonies of the wedding over but the mother-in-law began to show herself in her true colors. She could not bear the good qualities of this pretty girl, and the less because they made her own daughters appear the more odious. She employed her in meanest work of the house: she scoured the dishes, tables, etc., and scrubbed madam's chamber and those of misses, her daughters; she lay up in a sorry garret, upon a wretched straw bed, while her sisters lay in fine rooms, with floors all inlaid, upon beds of the very newest fashion, and where they had looking-glasses so large that they might see themselves at their full length from head to foot.