Showing 301–350 of 10123 results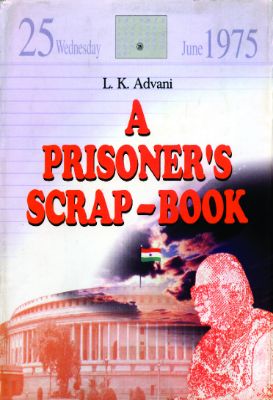 A Prisoner's Scrap-Book is a fascinating account of the unfolding of events of the Emergency (1975-77) as seen from a prison house. Written in a simple and straightforward style embellished with anecdotes, this is not just one more prison diary. Nor does it attempt to theorize. In words that speak from the heart, the author—then the president of a major Indian political party and how the country's. Home Minister—has recorded his thoughts and the events that took place on a day-to-day basis during his nineteen-month sojourn in the country's jails. In his foreword to the book, former Prime Minister Shri Morarji Desai writes, "…The diary reveals a person of singular honesty and dedication, culture and equanimity. It depicts the burning faith with which he withstood the consequences of governmental trickery and his passion, as an editor for the freedom of the Press and the mass-media…."
The book also includes a collection of pro-democracy literature written by the author under a pseudonym and circulated in the underground conduits.
The author's uncompromising commitment to democratic norms and values is reflected here, as well as his abiding faith in an open society and the unfettered right of the people to pursue its ideals.
A book which deserves to be read by all who value such ideals.